Our Service Areas:
Food &
Beverage Plants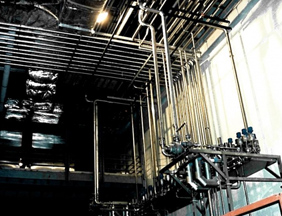 Food & Beverage Plants
Working in this specialized industry for 30 years
Read More
Restaurants, Nursing Homes &
Grocery Stores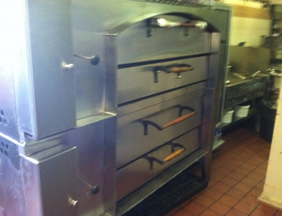 Restaurants & Nursing Homes
Outfitting sensitive areas with stainless steel is a great way to maintain standards for cleanliness and proper sanitation.
Read More
Commerical/Industrial
Contractors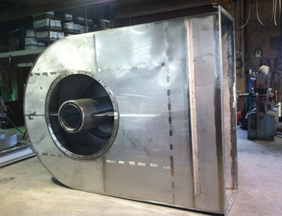 Commerical/Industrial Contractors
For whenever only stainless steel will do
Read More
Welcome to Rayco Process Services Inc.
Why Work With Rayco Process Services?
We're Specialists in the Industry!
Sanitary process piping and custom fabrication for the food and beverage industry requires specialized skills and experience including purge welding and polishing. Our technicians are trained with the necessary skills to complete projects in an industry where quality counts. We know the food industry and we know how to work with stainless steel.
OSHA & USDA Compliance
We work in compliance with USDA, FDA, and 3A standards and carry the proper insurance coverage.
Experience
50% of our current team has been working with us for over 20 years. 70% over 10 years. Plus, we have long-term relationships with top-level organizations throughout the industry including:
Turkey Hill Dairy
International Flavors & Fragrances
RM Palmer Co.
Kingspan Solar
Ecolab Inc.
GEA Process Engineering
and many more...
TESTIMONIALS


Trusted Clients

"We have worked extensively with Rayco on custom designed solar projects and are very satisfied with the work they do. The attention to detail and concern for the way the finished product looks have allowed us to provide our customers very professional looking products. Their customer service and dedication are amongst the best in the industry. We would recommend anyone needing custom welded solutions look to Rayco for their complete solution."



Brian Cummings
Kingspan Solar